Diversity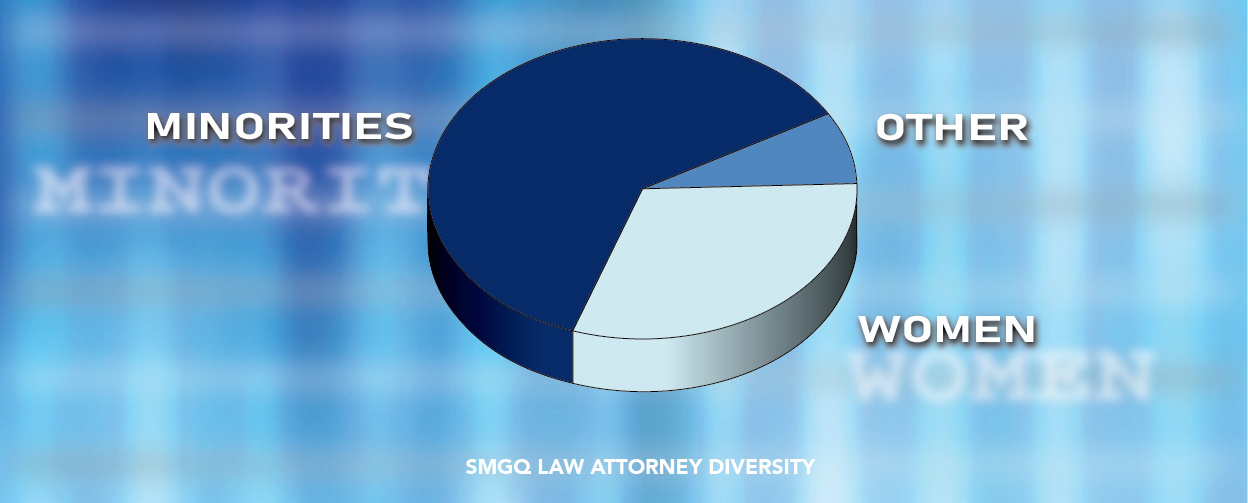 SMGQ Law is proud to be certified as a Minority Business Enterprise (MBE) by the Florida State Minority Supplier Development Council. We are committed to creating a workplace that values the varied contributions of our employees and understand that our clients require, and deserve, the innovative thinking that comes from our diverse backgrounds, cultures, and viewpoints. SMGQ Law believes in advancing diversity and inclusion so that the composition of our law firm and our profession reflects not only the society we represent, but also the judges, arbitrators and juries which we regularly find ourselves before as we zealously advocate on behalf of our clients.
Recruiting and hiring diverse professionals and staff is important to us, but we recognize that this is just one step. We have made a solid commitment to mentor all of our employees to encourage excellence and foster their development and success. Our diversity initiatives are never finished, but continually evolve based on the firm's growth and our mission to constantly improve our business practices to increase the potential of our employees.
SMGQ Law does not discriminate on the basis of race, color, religion, gender, age, national origin, disability, marital status, sexual orientation or military status in any of its activities or operations. These activities include but are not limited to the hiring and firing of staff and provision of services. We are committed to providing an inclusive and welcoming environment for all members of our staff.